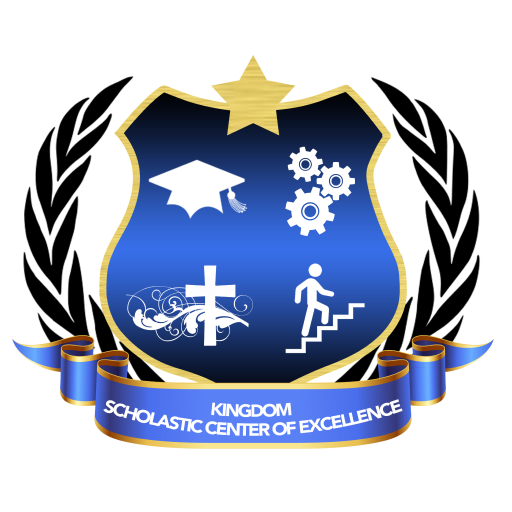 Kingdom Scholastic Center of Excellence Inc.
"If I went back to college again, I'd concentrate on two areas: learning to write and to speak before an audience. Nothing in life is more important than the ability to communicate effectively."
– Gerald Ford
Preparing You For Greater
MISSION:
To train and empower leaders or potential leaders with confidence by bringing clarity to principles, mechanics, techniques, theories and the application thereof.
VISION:
A place of preparation for application and acceleration.
VALUES:
Structure
Insight
Mastery
Purpose
Learning
Effective
The purpose of this course is to teach writing skills, provide writing strategies and now see writing as a ministry. How to construct a paper, prepare in-text citations, list references, and construct words for flow. It will aid with orchestration, synchronization, syncopation and organization of thoughts for the expository and application of theory.
The purpose of this course is to teach the proverbial wisdom of understanding. It will teach the process of communication, presentation and facilitation. The true essence of communication is both speaking and listening. Many times we do not realize that we are misunderstood because we fail to articulate when we communicate. This course will take a closer look at these concepts and provide strategies to be more effective communicators.
The purpose of this course is to assess current leadership skills to reveal strengths and weaknesses. To teach the primary leadership styles, levels of leadership, laws of leadership, sources of power, vision, character and how these concepts are applied scripturally or utilized in the Kingdom. Finally, the course will expound on the leadership style of Jesus Christ.
The purpose of this course is to teach you how to think. In today's society, we are often told what to think, but not taught how to think. This course will explain the difference between the brain and the mind; it will reveal the types of thinking. It will define and examine the elements of strategic thinking. Finally, it will provide the characteristics of a strategic thinker. Thinking is more than just the accumulation of facts and knowledge; it's a way of approaching whatever is presently occupying your mind so that you come to the best possible conclusion.
According to the Word of God, we are one body with many members. Unification is a requirement because a house divided cannot stand. The purpose of this course is to teach team concepts. It will include the stages of team development, the laws of teamwork and the laws for becoming indispensable. This course will also unveil how to deal with difficult people, the five dysfunctions of teams and five conflict resolution strategies. Finally, this course will give insight on how to win friends and influence people.